The famous Argentine footballer Lionel Messi became the ambassador of the gambling corporation Hard Rock International, which owns gambling establishments, cafes and hotels around the world. Messi is the first and only athlete to be chosen as a brand ambassador for this legendary company.
Messi's contract with Hard Rock International, which made such a gift for the 50th anniversary of its founding, will be valid for five years.
The footballer currently playing for the Catalan football club Barcelona considers it a great honor to represent the corporation.
After signing the cooperation agreement, Lionel Messi presented Hard Rock International with a copy of the Ballon d'Or, which was awarded six times, in return the company donated an electric guitar made for the athlete. By the way, a copy of a musical instrument signed by the Argentinean will be hanged in one of the Hard Rock hotels.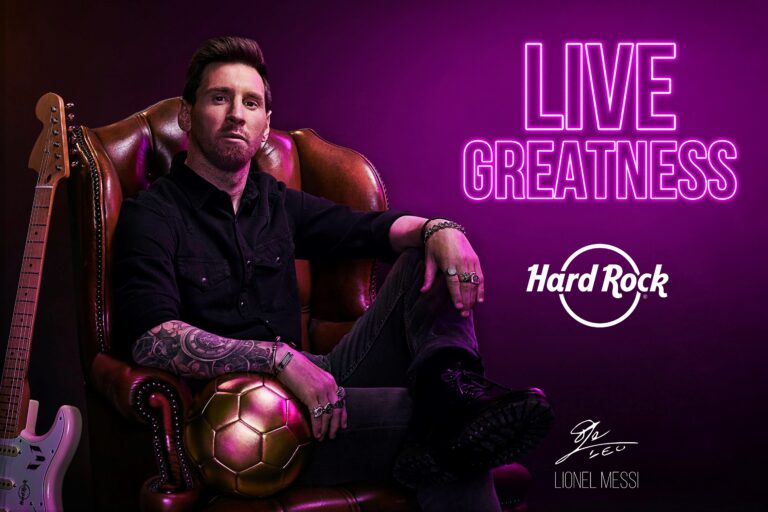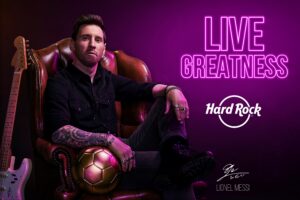 The corporation needed an "icon" to celebrate its 50th anniversary in a new and unexpected way, representatives of Hard Rock International explained the choice of such a status ambassador.
As NewsOfGambling reported, the BoyleSports bookmaker has chosen the English beauty Natalie Sawyer as its ambassador.
Earlier it became known that ex-Liverpool player Jason Makatir became the brand ambassador of the online gambling operator LV Bet.
Recall that the heavyweight UFC fighter Francis Ngannu has been chosen as the ambassador of the cryptocurrency bookmaker Stake.