WSOP Online is picking up steam and after a stormy Sunday we congratulate two World Series of Poker bracelet winners in one roundup. Meet the Polish regular and streamer Kacper Pizara and the Greek player Georgios Sotiropoulos, for whom this is the second bracelet in the trophy collection.
Kacper Pizara won a WSOP bracelet right on the stream, but was literally one step away from losings.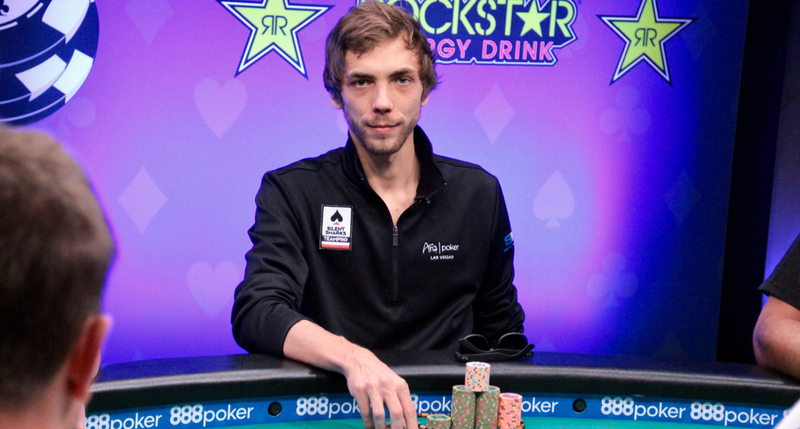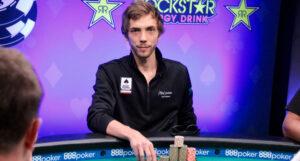 Streamer GGPOKEROK Kacper Pyzara won perhaps the most important victory of his life yesterday – he became the $ 315 WSOP Bounty Deepstack NLH champion (there were 2,989 entries in the tournament). And he did it live in front of six hundred spectators. There were many famous players in this 2,989 entry tournament. For example, Negreanu and Yurasov used three rounds each (this is the maximum) and did not even get a bounty.
Kacper Pizara admitted that he himself was almost out of the tournament on Day 1. Somewhere in the second hour of the game, his stack dropped to 1,000 chips (2.5 big blinds) from a starting point of 40,000. But he managed to get ten all-ins and recovered.
Heads-up Kacper Pizara came out against 🇷🇺 Evgeny "pro_nl" Kochubei with a small chip lag: 53bb vs 65bb. The future champion pulled off a couple of good spells and pulled a coin in the final hand. In the depth of 20BB, the Polish player played a minraise – calling allin and at the end of the hand he accepted chat congratulations … and for another 7 hours he was streaming his standard session on GGPOKEROK.
Now Kacper plans to translate all his social networks into English and gather the coolest poker community.
Payouts to finalists $ 315 Bounty Deepstack NLH (including bounty):
Kacper Pizara (Poland) – $ 79.8K
Evgeny "pro_nl" Kochubei (Russia) – $ 53.1K
Moti "rtm6789" Ohayon (Israel) – $ 32.2K
Baoyang "baoyang666" Xu (China) – $ 29K
Takao "shimizu9" Shimizu (Japan) – $ 16.8K
Takahiko "tanyaodora3" Nishiyama (Japan) – $ 14K
Martina "Dopierdole" Tsiklaminova (Slovakia) – $ 10.5K
Arkady "Kamsky" Tsinis (Ukraine) – $ 8K
Vicente Delgato (Spain) – $ 9K
Georgios Sotiropoulos wins WSOP Flip & Go in 2.5 hours
Nobody went through poker that fast. It took Georgios Sotiropoulos less than three hours to make every poker player's dream of winning a WSOP bracelet come true.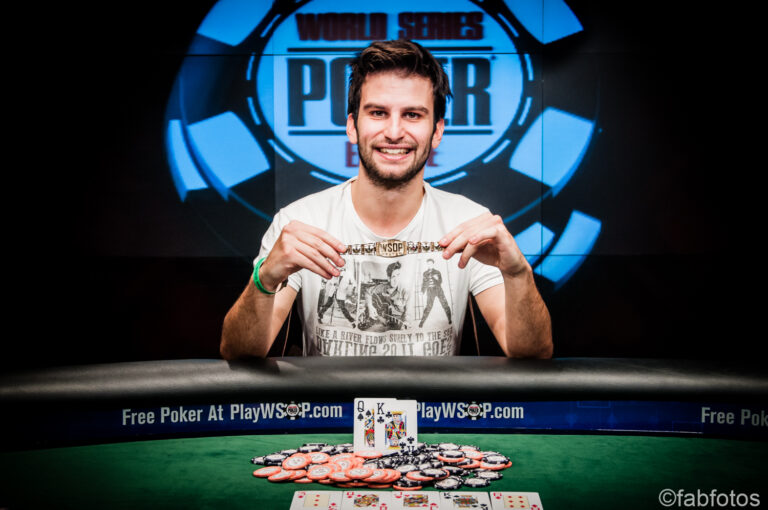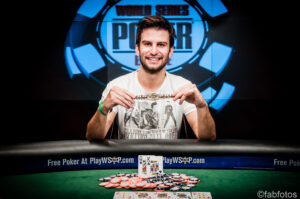 It's all about Event # 6: FLIP & GO NLH with 6,368 registrations, where the first half of the "Flip" tournament was an all-in shooter (no longer than 5 minutes), and the second "Go" was a freezeout (lasting 2 hours 31 minutes and 12 seconds).
Buy-in by WSOP standards is low, only $ 200, but even in such a tournament the top reg high stakes gathered at the final table, as if in Super MILLION $ for $ 10K:
Victor "limitless" Malinovsky took 5th place.
Chris Moorman finished 4th.
This is the second WSOP bracelet in the career of Georgios Sotiropoulos. The first trophy he won in the € 1,100 NLH Turbo tournament at the WSOP Europe in Germany in 2015 (€ 112K).
In the final hand, the Greek had to worry. In almost equal stacks of 14 BB, the finalists were exposed in the default hand (push with BU with KTo – call on the BB with A6o), flop with a king, but on the turn justice prevailed and the high hand won.
Payouts to # WSOP2021 Event # 6 Finalists $ 200 FLIP & GO NLH:
Georgios "G Manousos" Sotiropoulos (Greece) – $ 117K
Yen-Liang "yao_poker" Yao (Taiwan) – $ 90.3K
Michelle "Easterdamnz" Van Elsacker – $ 69.8K
Chris Moorman (UK) – $ 53.9K
Viktor Malinovsky (Poland) – $ 41.6K
Erwan Pesho (France) – $ 31.1K
Quentin "HilltopHood" Russi (France) – $ 24.9K
Markus Prinz (Germany) – $ 19.1K
Wing "esviagra" Tat Young (Canada) – $ 14.8K